SUSTAINAIBILITY & ENVIRONMENT

A big part of Alba are our environmental and social responsibilities. After all, we want to make the world a better place for our children in every aspect we can. From fabrics that are harmless to the environment our kids will grow up in to clothes that feel the most comfortable to our children.
---
ADJUSTABLE DESIGN
From day one Majken designed her collections to last a long time, incorporating long ribs in the end of the legs and sleeves that fold up, so the child can grow into the clothes over time; the extra buttons allow further adjustments.
Within a noticeably short time we saw an increase in Facebook groups inviting Alba into a world of reusability. "Here I still see some of my first homemade creations being sold again and again. This is actually one of the things that really make me the most happy -seeing clothes being used for 4 and 5 children :)"
PRODUCTION ON DEMAND
Alba has always only been producing small amounts and accepting special requests by our lovely partners around the world. By producing on demand some items might be sold out quickly on our own website as we do not produce to stock. Please do not hesitate to look around in our partnering stores and online shops around the world for your favorite pieces, if we do not have them in stock ourselves. They will all kindly send it your way:
---
TRANSPARENCY
Transparency with our customers is highly valued in our company, therefore, if we have any production issues, we are always open and honest about them. Production mistakes can happen, especially when the clothes are not mass produced in large factories.
ZERO-WASTE
We follow the ZERO-WASTE philosophy, meaning we do not throw away anything. Even if   production mistakes occur, we find a home for those imperfect clothes, as the quality of the material does not change. These items can be found in our category "ONE OF A KIND" for a reduced price.
lADY CLOTHES FROM LEFT OVER FABRICS
Alba launches two collections every year, which are thoughtfully designed and planned out to the last detail by creator Majken. The fabric we use for the collections is specifically made for and solely used by Alba, making our fabrics unique and special. Therefore, it is important for us to use every last of the thread, as some fabric is always left over after the collection production has been completed. Majken makes sure to never waste any fabrics let alone burn or throw them away. This is how our special lady collections came alive – turning left over material into dresses, skirts and T-shirts in limited amounts.  
---
We believe in slow fashion and that clothes should not run out of style. What makes our designs unique is Majken's vision of a hint of retro paired with the elegance of modern fashion. By using high-quality fabrics, we ensure that our clothes will last for a long time.
COLORFUL PATTERNS
Kids should be kids, they are born curious and to play, run and climb outside in nature, which we highly promote through our designs. We feel passionate about making clothes that are comfortable, flexible, colorful, childish and made to play.
Majken often talks about how her vintage and retro designs are inspired by her childhood and how important the choice of the colors is. With the different seasons and everchanging fashion the colors adapt, but always remain happy and warm and in favor of the children.
uPCYCLING & REDESIGNING
Majken still loves to spend hours behind her sewing machine in her spear time. When we see that we have some "slow movers" from old seasons, she brings them back to life again, by redesigning them for the next collection. Long leg pants become shorts for the summer, long sleeve T-shirts become short sleeves, dresses might turn into skirts etc. … With a creative mind the inspirations for new ideas are never ending.  
Upcycling is one of our new focuses. The newest thing we would LOVE to implement in our upcoming collections is upcycling cotton. With this in mind we aim to collect old clothes and turn them into our lovely kids' collections.
Suppliers & Certifications
---
Etfor empresa textil in portugal. The factory emphasizes delivering high quality and complying to international standards in production and work conditions.

Etfor empresa textil
is certified by and complies with the following standards:
Kishor Exports in India. The factory emphasizes delivering high quality and complying to international standards in production and work conditions.

Kishor Exports is certified by and complies with the following standards: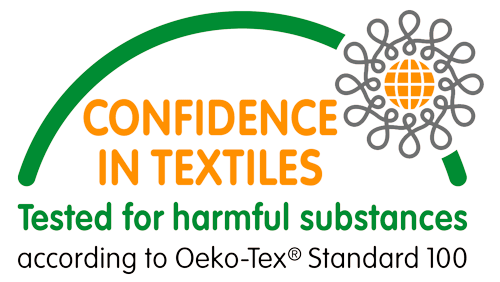 OEKO-TEX® Standard 100
is a worldwide consistent, independent testing and certification system for raw, semi-finished, and finished textile products at all processing levels, as well as accessory materials used. The OEKO-TEX® tests for harmful substances are fundamentally based on the respective purpose of the textiles and materials. The more intensive the skin contact of a product and the more sensitive the skin, the stricter the human-ecological requirements that need to be complied with. The strictest is class 1 for baby and toddler clothes, which all Alba clothes comply with.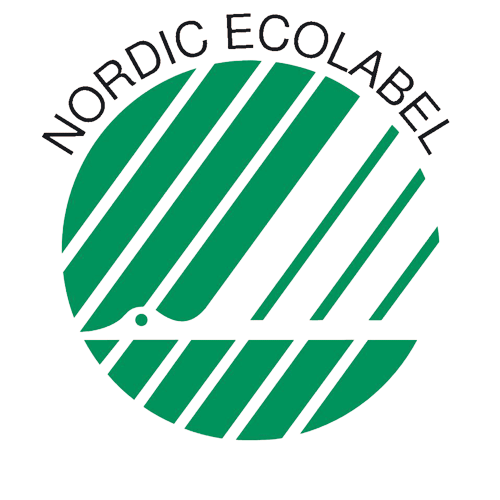 Nordic Swan
is a voluntary license system in which the applicant agrees to follow criteria set outlined by the Nordic Ecolabelling. These criteria include environmental, quality and health arguments. The criteria levels promote products and service belonging to the most environmentally sound and take into account factors such as free trade and proportionality. Companies using the Nordic Swan label for their products must verify compliance, using samples from independent laboratories, certificates and control visits.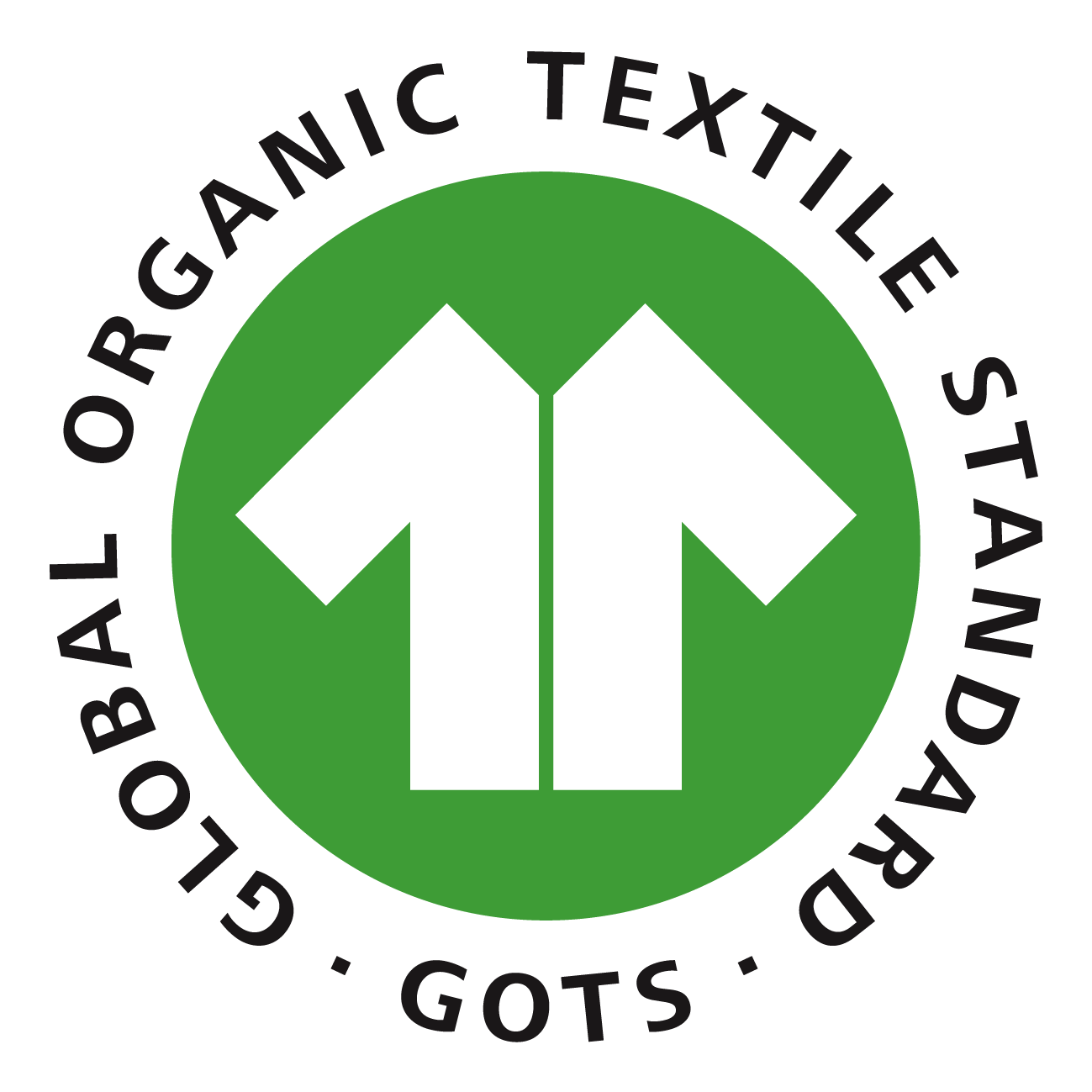 The Global Organic Textile Standard (GOTS)
is recognised as the world's leading processing standard for textiles made from organic fibres. It defines high-level environmental criteria along the entire organic textiles supply chain and requires compliance with social criteria as well.
The aim of the standard is to define world-wide recognized require-ments that ensure organic status of textiles, from harvesting of the raw materials, through environmentally and socially responsible manufacturing up to labelling in order to provide a credible assurance to the end consumer.
BSCI
is a leading supply chain management system that supports companies to drive social compliance and improvements within the factories and farms in their global supply chains. BSCI implements the principle international labour standards protecting workers' rights such as International Labor Organization (ILO) conventions and declarations, the United Nations (UN) Guiding Principles on Business and Human Rights and guidelines for multinational enterprises of the Organization for Economic Co-operation and Development (OECD).
OUR SEWING HOUSE - SOLAR ENERGY

Traditional electricity in India primarily is sourced from fossil fuels such as coal and natural gas. When fossil fuels are burned to produce electricity, they emit harmful gases that are the primary cause of air pollution and global warming. Not only are fossil fuels bad for the environment, they're a finite resource. Limited availability creates a volatile market in which energy prices can skyrocket in a short period of time.
Our corporate social responsibility strategy focuses on environmental and climate protection also…We have a sustainable energy concept. We use solar energy for our power necessities… We are quite glad to be among the corporate conserving power & using sustainable & renewable source of energy.