JUN 30 2021 | BY TORILL FABRY
Read the winner Bedtime Story and bring your kids to learn about trees.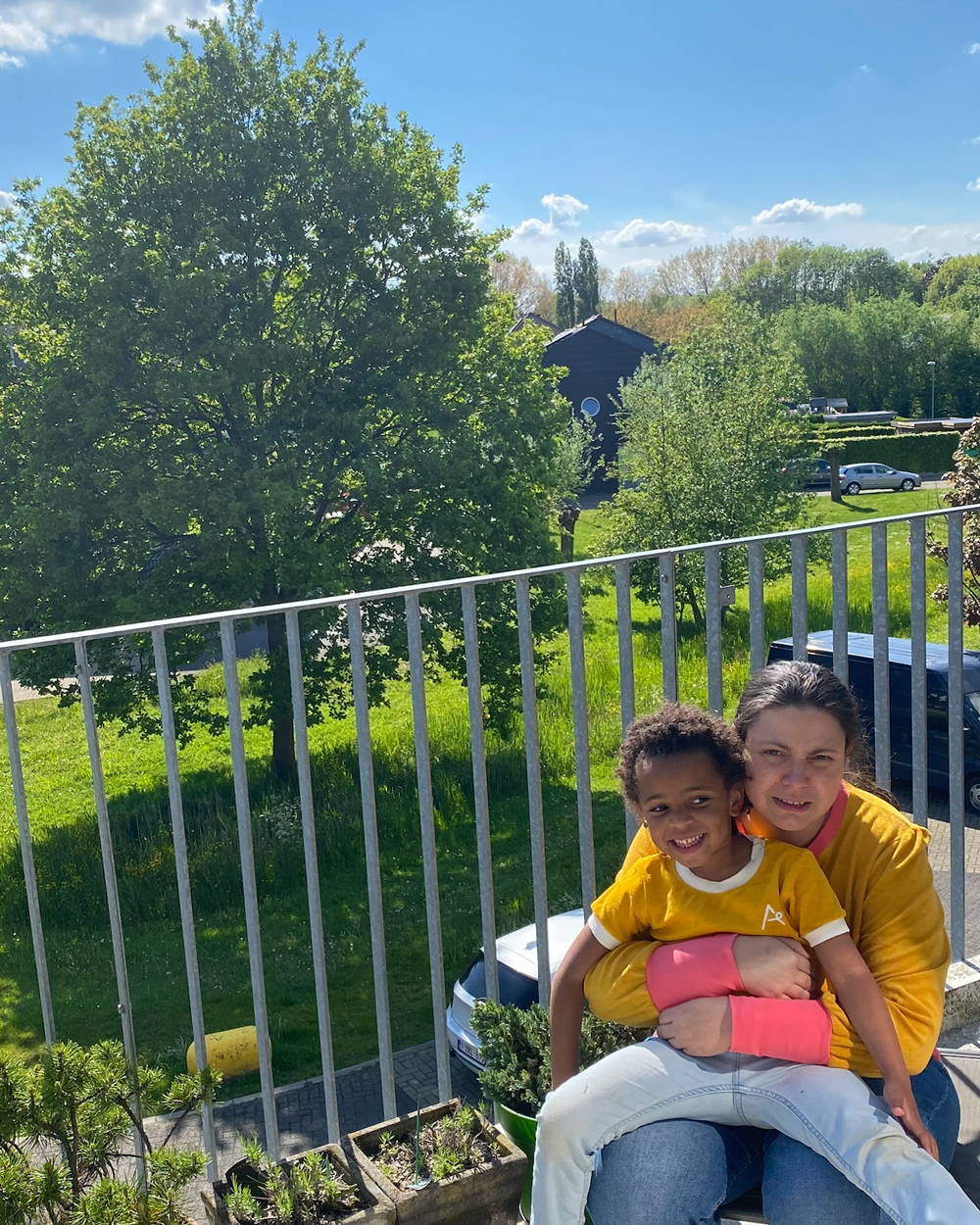 Torill Fabry
A single mum of 2 daughters: Astrid (16) and Amber (4)
1sr Place Winner of the Tree Bedtime Story Competition
I am Torill a single mum and I have 2 daughters , Astrid Lillemor (16) and Amber Lillemor (4). We live in a little town in Belgium called Puurs (also know from the Pfizer vaccin 😉 ).
When I was a child a was very interested in environment issues. I was a big fan of Greenpeace and when I would grow up I wanted to own a plot of land and grow a forest on it. I am also a fan of Scandinavia because of my name (that is Norwegian) and because of the magical nature over in the north.
When grown up it is not always possible to have your dreams as we all know. So we live not in a forest but on our apartement with a terrace, were we don't have a lot of trees but only a Christmas tree and an olive tree (little ones).
Luckily we have a tree right in front of our terrace so we can still enjoy the surrounding trees 😊. We often go walk in a park that is near my parents and also not far were we live it is called https://www.kasteeldursel.be/ .
It has a castle in the Park Amber thinks that Saint-Nicolas lives there 😊 (https://en.wikipedia.org/wiki/Sinterklaas). Amber likes to walk in the park because in fall there are a lot of mushrooms there and nuts to pick up. In spring all trees come to live and it is cool there in the hot summer, we also see a lot of squirrels there.
We love our little park close to home!
So when Alba of Denmark came up with a competition to write a bedtime story I wanted to write one for them and my little one, for me it is extra difficult because I have dyslexia but I wanted to give it a try. So I wrote a story keeping in mind my dream of my plot of land, keeping in mind my little one likes to collect nuts and our love for trees.
It was easy to write about trees because we just love trees.
So there came my story and although Amber is still a little too little to understand everything, she likes it and she likes that bear collects nuts to grow trees.
I hope I can educated my kids to take care of the environment and to grown more forests all over the world, because it is so important that we have forest and a clean world for our children and grandchildren to keep enjoying our earth!
Once upon a time there was a little bear who lived in a large field full of the most beautiful flowers. But in the fall the flowers were fading away and when the snow came all were gone.
Every year during fall little bear went to visit his grandparents who lived in a large forest, unlike the flowers the trees were never gone but the leaves dropped during winter time.
Little bear asked his grandparents why there were so many trees in the forest
So grandpa bear told the story of the trees... in spring they get tiny little leaves and tiny little flowers , that grow into big leaves and nuts during summer ...
In summer the trees protect us from the sun and a lot of animals live in the trees like squirrels and birds and bees and insects ..
When fall is coming the leaves drop from the tree but also the nuts
The nuts are for the squirrels to get true winter and also for deer and other animals and some of them are going to be new trees next spring when they sprout from the ground
And that little bear is the cycle of the forest.
Oh grandpa bear if the nuts grow out to become new trees maybe i can take some home with me and grow a forest next to my house. I will get more birds and more  squirrels and all kind of animals in my garden..
"That's a great idea!" - said grandpa bear.
So when he went home after his visit little bear had a pocket full of nuts.
He put them in the ground next to his house.
The next spring new trees growing next to his house and they got bigger and bigger and when they were full grown they got nuts from themselves and grew more trees.
So little bear had not only a beautiful forest at his grandparents but also next door... were there came birds , squirrels, foxes , deer who al came to join that beautiful forest .
Little bear was very happy with his forest and so are we.
And he lived in his house in the fields with a forest next door for a very very long time
Learn
about Trees
with your little ones
---
A Quick Guide to
Sustainable Gardening
Coming soon...
"Holidays in Nature"

Would you like to hear more magical Bedtime Stories?